10 Mercedes-Benz Facts that Will Make You Want to Buy One Now!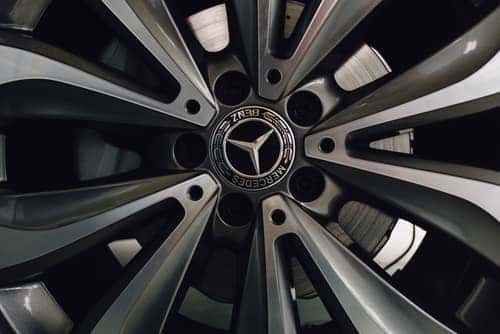 Let's be honest, we are all Mercedes-Benz fans over here, and drivers all over the world will admit that they love Mercedes-Benz. The German automaker is renowned all over the world, and had given a tough fight to other global adversaries like Ford, Honda, Toyota, and the rest. The question we will be answering today isn't about what car brand is the best, but it is on what makes the Mercedes-Benz so special for car drivers around the world?
If you want to learn the answer, then check out our 10 Mercedes-Benz facts that will make you want to buy one right now:
1.    The Marriage
The first Mercedes-Benz car was made by Karl Benz, who was the co-founder of Mercedes-Benz. He was set to marry his fiancé, Bertha, but one of the conditions was that he must invest in the project because of the prevalent marriage law of that time.
2.    The Pope Uses a Mercedes-Benz
The Pope is also a fan of Mercedes-Benz and prefers to ride in a Mercedes-Benz M-Class SUV, which has additional features like bullet-proof glass, and an oxygen system. Throughout history Mercedes has gotten a reputation for supplying and designing cars for VIPs around the world with extra features.
3.    Bicycle Plans
Mercedes released 3 bicycle models in 2005, which were the Trailblazer Bike, The Fitness Bike, and the Mercedes-Benz Carbon Bike. The automaker has taken a keen interest in bicycles, and plans to release new sophisticated bicycles in the future.
4.    Ranking
Mercedes-Benz doesn't only make good cars, but is one of the best companies to work for as well. In 2013, Mercedes was ranked 30th out of 100 in the Fortune 100 "Best Companies to Work For".
5.    Symbol
The Mercedes-Benz symbol of the star is world famous and is instantly recognizable all over the world. However, do you know that symbol stands for? The Mercedes star symbolizes the land, air, and sea!
6.    Famous People and Mercedes Benz
Mercedes-Benz has always been popular among celebrities, with the Mercedes-Benz 600 an iconic model that has been driven by John Lennon, Elvis Presley, Jack Nicholson, Hugh Hefner, Fidel Castro, Elizabeth Taylor, Aristotle Onassis, and Coco Channel.
7.    Motto
Mercedes is regarded as one of the best carmakers in the world, and their motto, which is "Das BesteoderNichts", translates into "The Best or Nothing".
8.    Perfect Design
Mercedes-Benz cars are renowned for their outstanding designs, with cars that don't rattle or squeak no matter how old they get. This is because Mercedes welds all the nuts and bolts for its vehicles in 10,000 different places. The bestselling Mercedes model, featured a breathtaking design, and sold more than 13 million units in 2015 alone!
9.    The Golden Fact
An Abu Dhabi billionaire loved Mercedes-Benz so much, he placed an order for a custom-made gold decorated Mercedes-Benz. The exterior of the car was covered in white gold, which was worth $2.5 million!
10.  Monument Fact
Mercedes-Benz has a monument sculpted in remembrance for a young Mercedes fan who died when he was young. The brother of the young fan, made sure that he erected a monument to resemble the car, a Mercedes-Benz 240 Diesel, with every detail. The monument was erected in Kinden Park Cemetery in New Jersey, and cost $500,000 to complete!