2018 Mercedes-Benz E-Class Coupe Review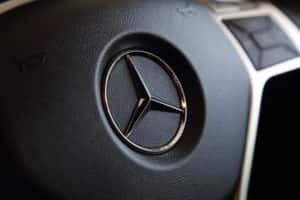 Germans are busy redefining the coupe, as the 2018 Mercedes-Benz E-Class Coupe only has two doors. It's an attempt to create a more practical and sensible coupe than ever before.
To begin with, there is extra room as the new E-Coupe is longer and wider than its predecessor. It has more rear volume and can still definitely fit two adults in the backseat. It's relatively easy to get into the backseat as well. It's not awkward to get in the back seat like it is with many other coupes.
There are many semi-autonomous features. The E-Class Coupe won't drive itself but it will follow cars around curves at speeds of up to 130 miles per hour (its limited top speed). However, it's always a good idea  to keep your hands on the wheel. You can let the cameras read road signs and keep the vehicle at the legal limit automatically. "Magic Vision Control" windshield wipers keep your windshield clean with dotted fluid outlets on each blade along with resistive heating foil for frost.
The engine is a turbocharged 3.0-liter, 329-hp, 354 lb-ft V6 attached to a 9-speed automatic transmission, with your choice of rear or all-wheel drive. The price range is approximately $56,000 for the rear-wheel drive and $58,250 for the 4Matic version.
The design is a strong suit, as it presents a handsome, purposeful-looking car that makes it stand out from other coupes in its class. It is a stylish driver-oriented two-door vehicle, and as good as it gets.
#MBBrampton welcomes you to visit Mercedes-Benz Brampton to see our selection of Mercedes-Benz vehicles and genuine Mercedes-Benz parts. As the premier Brampton dealership, we pride ourselves in making your car buying experience and service as good as the Mercedes-Benz brand represents. For more information, visit our website at www.mbBrampton.ca.
#MercedesBenzBrampton
#SilverStarBrampton
#MBBrampton
#MBB