Custom Order Your Mercedes-Benz

Custom Order Your Mercedes-Benz
As a result of global events, the automotive supply chain has experienced several delays and disruptions that have resulted in a much smaller-than-usual vehicle inventory. By custom ordering your vehicle, you can avoid uncertainty in the marketplace. To ensure the availability of your next vehicle and to prevent delays, we recommend reviewing your next vehicle options about six months in advance at Mercedes-Benz Brampton near Caledon.
Custom ordering your vehicle is the best way to obtain your ideal vehicle. The team at Mercedes-Benz Brampton will help you choose the best model for your lifestyle, budget, and driving preferences. We're ready to guide you through the process. Contact us or visit us today near Orangeville to reserve an appointment to review your options on pre-ordering or test driving a vehicle.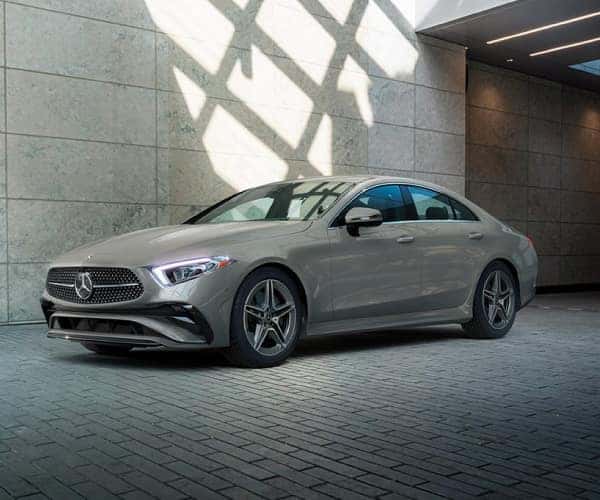 Pre-Order a Mercedes-Benz Today
Did you know that you can custom order your Mercedes-Benz vehicle direct from the factory? By custom ordering, you'll get the exact vehicle you want, with the features you want, and without those that you don't. Our team knows the ins and outs of each of our vehicles so that by the time you reserve a Mercedes-Benz, you'll be properly informed and empowered with the proper knowledge you deserve. When you custom order your next Mercedes-Benz vehicle, you'll have the freedom to customize your vehicle to your exact specifications; you'll be able to select your ideal exterior paint, interior upholstery, wheels, packages, and options. Let our team of experts at Mercedes-Benz Brampton ensure your vehicle is equipped and personalized with everything you desire. We will help you find the exact year, model, configuration and option needed to make your Georgetown drives even better. Our team will also make sure your custom order won't run into any delays when you reserve a vehicle with us. Make sure to pre-apply for financing at our finance center if you would like to get the process started.


Contact us to help you build and personalize your vehicle today!
*Disclaimer:
Some specific models, colours, options, and features are not currently available due to material shortages please contact the dealership for more information