Do You See Better When Driving At Night?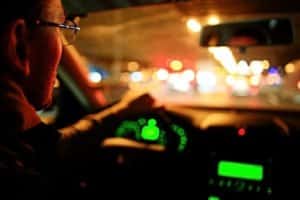 Driving at night for some people is no big deal. For others it can be a bit of a headache. It turns out, according to SYLVANIA Automotive, 62% of motorists avoid driving during the evening hours. For many, they have no choice with work, errands, etc. so they must become accustomed to driving in the dark. That's why it's important to visit your Mercedes-Benz dealer in Brampton to have a maintenance check on your headlights to ensure that they are working properly. Our array of genuine Mercedes-Benz parts means that you can get an instant upgrade in the form of high-performance headlights that will make a difference in your driving experience and rid the headache of nighttime driving.
–
Headlight Maintenance
Taking the steps to improve your headlights will improve your road visibility, giving you a wider and deeper view of what's ahead of you. This of course decreasing your chances of an accident as you'll be able to see much better and react more quickly to the situation. Headlight maintenance is one of the simple tasks that all drivers should partake in to improve road safety. The best part about it is that it's easy! Changing headlights is a simple fix that doesn't require a mechanic and you'll feel good knowing that you took steps to make your life easier. For second opinions and headlight checks: that's where our trained service technicians at Mercedes-Benz Brampton step in to take a look at your vehicle.
–
Looking For A Mercedes-Benz?
Come visit our Brampton dealership where we carry all of the best Mercedes-Benz vehicles, both new and old. We understand how precious your time is and we work diligently to ensure that you find the perfect vehicle for you without a hassle. Our staff guarantees you'll walk out of here saying that #MBB provides the best dealership experience in the city of Toronto, so come visit us today!