Ensure Suspension Performance With Mercedes-Benz Brampton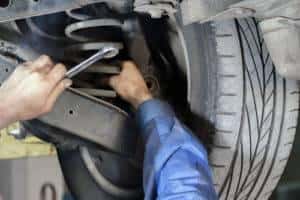 Even if you drive your vehicle in the most efficient and safe manner possible, the structure will eventually deteriorate and become damaged. Driving on uneven terrain for miles and utilizing your vehicle for basic functions will put wear on the tires and suspension. Keeping your suspension finely tuned keeps your ride smooth over rough terrain like potholes and uneven roads. That's what our #MBBrampton service staff is here for.
The suspension typically refers to the tires and underlying support structure of your vehicle. When it is working seamlessly it allows you to make turns and drive over rough terrain without damaging the fragile parts of the vehicle. It is extremely important for emergency situations when you need to move your vehicle to avoid a collision ahead. By compensating for additional weight, the suspension also works to make sure you feel like you're riding on a cloud.
Routine maintenance is the best way to ensure that your suspension is working properly. Another good habit to pick up is making sure your tires are properly inflated, as under or overinflated tires decrease gas mileage and make your tires easier to puncture. Getting your wheels aligned every 30,000 reduces stress in your suspension and keeps your ride running smoothly. While this may seem like a lot of little work, it all adds up to a longer lasting suspension and vehicle life. If you ignore this routine maintenance, then a costly suspension correction may be in your future.
Our trained Mercedes-Benz Brampton staff is prepared for any and all issues you may have with your vehicle. We have a great selection of Mercedes-Benz parts to ensure your vehicle is as good as new. Our Brampton dealership invites you to visit us for anything related to Mercedes-Benz. For more information, visit our website at www.mbBrampton.ca.