Introducing The Four-Door Mercedes-AMG GT Coupe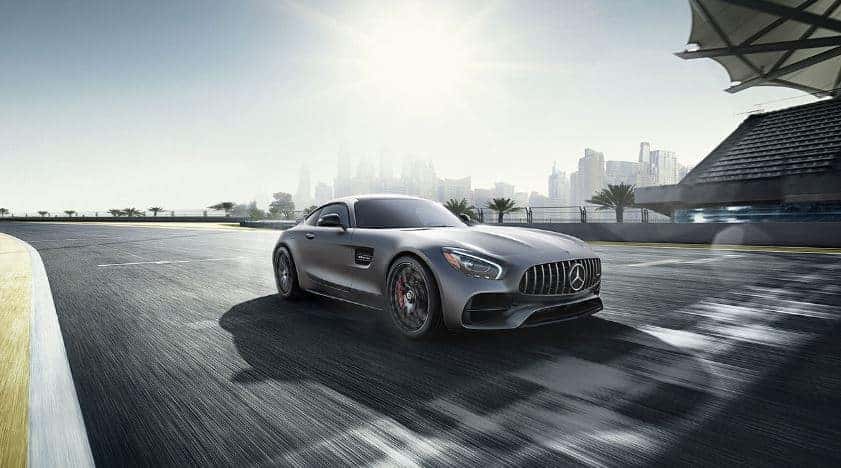 Car enthusiasts rejoice! If you want to see how performance meets design in style, look no further than the new four-door Mercedes-AMG GT Coupe. It delivers more power, more space, unrivalled driving experiences and a lot of goosebumps. This is the first four-door sports car from Affalterbach and continues the success story of the legendary AMG GT and SLS.
This model has been independently developed by Mercedes-AMG and combines high comfort, unique design and outstanding sports car technology with an athletic four-door fastback layout. Vroom. For those seeking a practical daily ride and luxury sports performance, the four-door Mercedes-AMG GT Coupe is the right choice.
At Mercedes-Benz Brampton, your #1 Mercedes-Benz Ontario dealership, we love the longitudinal and lateral dynamics, the striking silhouette and the classical proportions. It has an expressive design with a dominant front section, low hood and muscular body language.
"The new AMG GT 4-door Coupe combines the impressive racetrack dynamism of our two-door sports cars with a high level of day-to-day suitability. It embodies our brand claim of 'Driving Performance' in a unique way, and will attract new customers to Mercedes-AMG," says Tobias Moers, Chairman of Mercedes-AMG GmbH.
It has an AMG 4.0-litre V8 biturbo engine, ensuring superior performance at a sports-car level. You get 630 hp and a maximum torque of 664 lb-ft, which on tap is over a broad rpm range from 2500 to 4500 rpm. Drivers will love acceleration from 0 to 100 km/h in 3.2 seconds and a maximum speed of 315 km/h.
Ready for a test drive? Come talk to one of our sales experts at Mercedes-Benz Brampton, one of the most awarded Mercedes CA dealerships. From the moment you enter our state of the industry showroom, you'll know you're in for an exceptional experience, with unparalleled customer service. We hope to see you soon!