Just How Important Is Tire Age?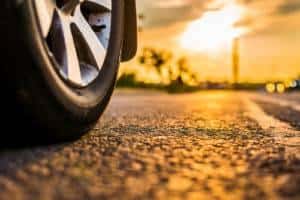 One of the most important things about tires is paying attention to the tread so that you have a good grip on the road. However, many people can overlook a tire's age as a result. Our Mercedes-Benz Brampton dealership wants you to remain safe no matter what by keeping track of your tire's age. Tires have the biggest affect on the your handling and braking due to how well they grip the road. If our #MercedesBenzBrampton service staff or another recommends new tires at a checkup, we highly recommend you spend the money and don't put it off.
–
Buying Used Tires
Buying used tires is always a risk, due to the way they were treated by the previous owner. For example, an owner of a 1998 Ford Explorer in Georgia bought a used tire in 2008. Two weeks later, the tread separated from the tire causing him to lose control and hit a motorcycle, killing the rider. Experts investigated the wreck and it was proven that the tire was nearly 10 years old.
–
Why Are Old Tires Dangerous?
Relying on simply tire tread is not enough to determine the condition of tires anymore. Rubber compounds in a tire deteriorate over time regardless of how it's treated. That's why any old tire is a big safety hazard.
A relatable example is an old rubber band that shows cracks over time as it has been used frequently. These cracks develop on the surface and inside the tire, creating a ticking time bomb.
If you drive 12,000-15,000 miles a year, a tire's tread will tend to wear out in three to four years. This means that for most people, old tires aren't an issue. But if you only drive 6,000 miles a year, aging tires can become an issue as the tread won't wear out as quickly.
–
How Long Does a Tire Last?
Tires should be checked on after five years of driving. Most manufacturers recommend changing tires every five years. Living in a warm or coastal climate makes tires age more quickly according to the NHTSA.
–
Mercedes-Benz Brampton Is Here For Your Tire Needs
Our selection of Mercedes-Benz parts at our Brampton dealership includes our selection of tires for you. Do not hesitate to schedule a service checkup for your tires so that our trained staff can diagnose if there are any issues with your vehicle. For more information, visit our website at www.mbBrampton.ca.