Which Mercedes-Benz Models Have 4MATIC®?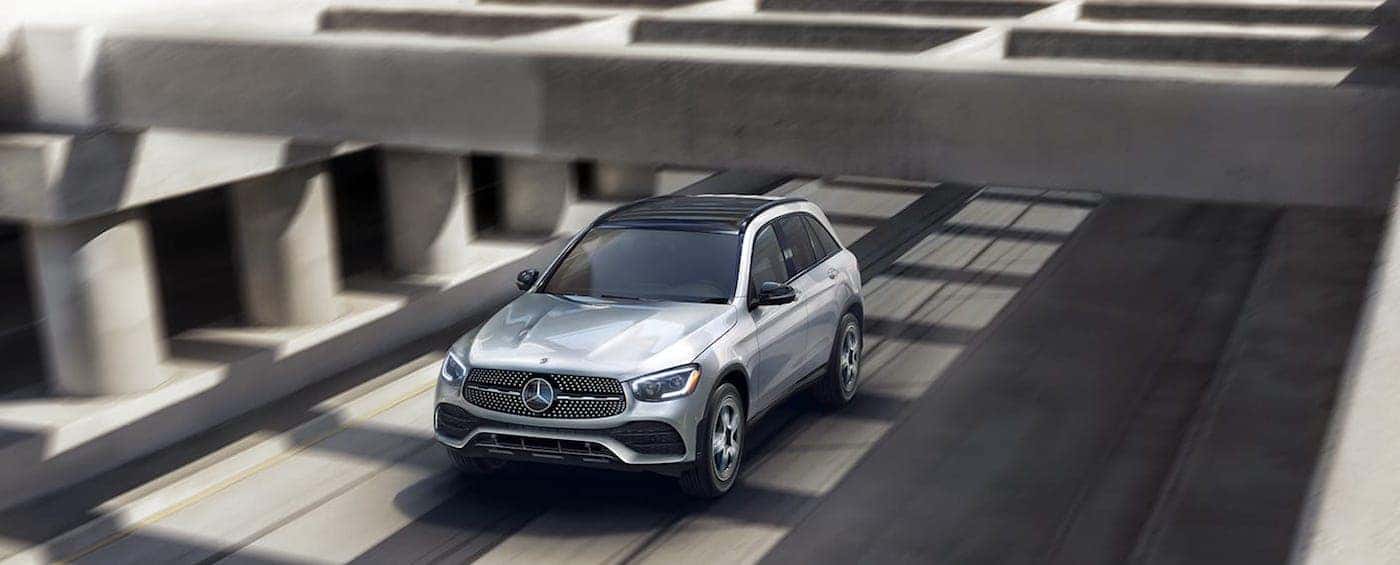 4MATIC® is a boon to Caledon drivers who need to drive through snow, rain, and other inclement weather conditions. It's also great for those who just want more traction and control when driving on Orangeville roads in good weather. Which Mercedes-Benz models have 4MATIC®? Tons of vehicles across the Mercedes-Benz line offer this wonderful addition, so stay tuned for our comprehensive overview of Mercedes-Benz 4MATIC®!
How Does 4MATIC® Work?
When you've got a 4MATIC® car, you've got a car with an advanced computer system that correctly engages and powers all four wheels in concert to make your traction its absolute maximum. When sudden changes in Georgetown driving conditions occur, 4MATIC® can work on the fly to make sure that you're safe and in control the entire time with no detriment to performance.
4MATIC® works by ensuring an even distribution of torque between the front and rear wheels. 4MATIC® is compact and lightweight and can identify in real time when your wheels are losing power and adjust the torque immediately to give you an immense level of control and power over the road no matter what the elements are throwing at you. Not only that, 4MATIC® gives you better fuel efficiency by optimizing your traction.
So Which Models Have It?
You'll find Mercedes-Benz 4MATIC® across many different models, giving all Mercedes-Benz drivers access to this futuristic technology. Here's just a selection of the models you can find on this advanced drivetrain:
Mercedes-Benz CLA 250 4MATIC® Coupe
Mercedes-Benz C 300 4MATIC® Sedan
Mercedes-Benz S 450 4MATIC® Sedan
Mercedes-Benz S 560 4MATIC® Sedan
Mercedes-Benz CLS 550 4MATIC® Coupe
Mercedes-Benz GLA 4MATIC® SUV
Mercedes-Benz GLC 300 4MATIC® SUV
Mercedes-Benz GLC 350e 4MATIC® SUV
Mercedes-Benz GLE 350 4MATIC® SUV
Mercedes-Benz GLE 550e 4MATIC® Plug-In Hybrid SUV
The lineup of Mercedes-Benz SUVs is made even more stellar through the addition of 4MATIC®. The Mercedes-Benz GLA and Mercedes-Benz GLC with 4MATIC® will not only give you that Mercedes quality and luxury, but a smooth and controlled ride in the physical sense as well. The GLA lease and GLC lease deals offered at Mercedes-Benz Brampton are at attractive prices as well, meaning a great Mercedes-Benz SUV is in your reach.
Drive With Mercedes-Benz Brampton, Drive Smarter
When you've got driving to do, make sure the car you choose is the right one. Come to Mercedes-Benz Brampton to get a sales experience that puts you first and puts your mind at ease. Contact us to learn more about what makes us such a great choice of dealer. Whie you're here, be sure to explore our Mercedes-Benz SUVs for sale!
More From Mercedes-Benz Brampton
Caledon drivers considering a Mercedes-Benz GLB, read on for a comprehensive breakdown of Mercedes-Benz GLB price and Mercedes-Benz GLB 35 AMG price by trim level. Then fill out a pre-approval and reach out to Mercedes-Benz Brampton to schedule for a test drive. View Inventory Contact Us 2021 Mercedes-Benz GLB 250 SUV: $46,500 MSRP* The 2021 Mercedes-Benz…

If you're looking to add elegance to your commute to Caledon, the Mercedes-Benz GLC is a maneuverable midsize SUV with solid fuel economy numbers, high performance, and bevy of cutting-edge interior features. It's also exceptionally spacious for its segment. If you're looking for an SUV that doesn't sacrifice spaciousness for maneuverability, the Mercedes-Benz GLC is…

When it comes to GLB seating capacity, Caledon drivers will have their pick of a 2nd-row 5-seater or 3rd-row 7-seater. Either of the GLB configurations offers you roomy GLB cabin dimensions and GLB cargo space. Read on to learn more about the GLB interior, and then fill out a pre-approval to take the next step….