Mercedes-Benz AMG Cars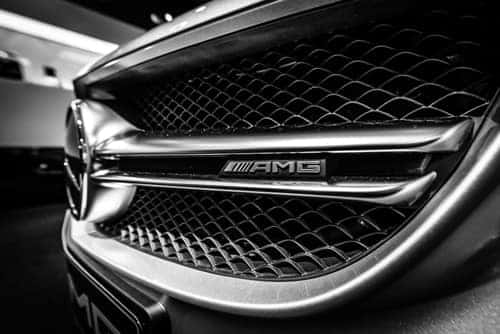 If you are a fan of Mercedes-Benz branded vehicles, then it is almost impossible that you haven't heard about the AMG brand. It is famously known for turning Mercedes-Benz cars into high tech performance vehicles. Headquartered in Affalterbach, Germany, AMG is now completely owned by Daimler AG, who also owns the Mercedes-Benz. Hence why it is now known everywhere as Mercedes-AMG.
History
AMG was founded in 1967 when two former Mercedes-Benz engineers, who left the company to start their own business, decided to upgrade after-market Mercedes-Benz cars. These two men were Hans Werner Aufrecht and Erhard Melcher. The letters in the word 'AMG' stand for Aufrecht, Melcher and Grobaspach (birth place town of Aufrecht).
The initial idea of this company was to modify and convert road legal cars into race cars. The performance upgrades from AMG won many races for Mercedes-Benz cars that it would impress Daimler AG. So in 1993, Mercedes-Benz and AMG would sign a contract that would limit AMG to develop and upgrade Mercedes-Benz cars only. This was a great deal for Mercedes-Benz as they would go on to own AMG completely by 2005.
Current AMG Models
Mercedes-AMG has produced some incredible cars over the years. In fact, it has become a common norm among Mercedes-Benz cars that no matter which model you look at, there is always an AMG version of it. AMG classifies its current breed of vehicles through its engine classes. These engines are specifically designed and tuned for each car.
Here are some of the best vehicles classified under the AMG engines:
"45" M133
First, the "45" classification of the AMG cars uses the M133 engine which is a turbo-charged 2.0L inline-4. This engine is mostly acquired by smaller subcompacts and compact sedans such as:
Mercedes-AMG A45
Mercedes-AMG CLA
Mercedes-Benz GLA 45
"53" M256
Second, the "53" classification uses a Turbo Charged 3.0L inline 6 engine. This engine can be found in the cars:
Mercedes-Benz E 53
Mercedes-Benz CLS 53
"63" M176, M177 and M178
Thirdly, the "63" classification of Mercedes-AMG features three engine types which are specifically designed for different models.  The M176, M177 and M178 are different variants of the same 4.0L V8 gasoline engine.
Below are the cars these engines were designed for:
M176
Mercedes-Benz G500
Mercedes-AMG G500 4×4²
Mercedes-Benz S560
M177
Mercedes-AMG C63
Mercedes-AMG E63
Mercedes-AMG S63
M178
Next, the M178 is specifically tuned for the Mercedes-Benz AMG GT which is the flagship sports car of the brand.
"65" M275
Lastly, the "65" classification features one of the biggest engines that Mercedes-AMG produces. It's a massive 6.0L twin-turbo charged V12 engine. This massive engine is used in only two cars, which are:
Mercedes-AMG S65
Mercedes-AMG SL
AMG is a name synonymous to high performance vehicles. They step in when the performance of a non-AMG Mercedes-Benz isn't enough for you. And as AMG is owned by Mercedes-Benz, it can be trusted for its reliability and sturdiness.