Mercedes-Benz Brampton Invites You To Bring Your Vehicle In For An Air-Conditioning Checkup In Time For Summer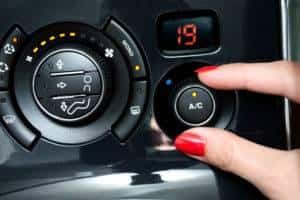 As you are well aware of, unless you've been living under a rock, Spring is upon us. With the Summer looming ahead, you are going to want to schedule a service appointment with our certified Mercedes-Benz Brampton technicians to test your air conditioning and make sure it is prepared for Summer. Sometimes all it takes to make your vents cold again is recharging with the R-134A. If there is more to do, we have access to all of the Mercedes-Benz parts to get your vehicle running well again.
How It Works
Air conditioning removes the hot air from inside your vehicle and continuously blows out cold air to bring your cabin temperature down to a desired level. The main components that make this happen are the compressor, condenser, evaporator, metering device and hoses, along with R-134A refrigerant. As the compressor spins, it pressurizes the refrigerant which produces cold air and the faster the compressor spins, the colder the air.
How To Identify Issues
When you bring your vehicle in for maintenance our Service technicians will check for the amount of pressure in your vehicle's air conditioning system. They will add refrigerant if it is below where it needs to be and then checked again. If it is still low then there may be a leak in the air conditioning system or your vehicle has a faulty compressor. Thankfully, we can diagnose and solve these issues with no problem at all.
Prepare For Summer
Preparing your air conditioning for summer could also mean lubricating the compressor to make it last longer. While replacing the compressor altogether is possible, it is not a cheap task and we would like to help save our customers money whenever we can. Our staff wants you to enjoy Summer with a proper A/C that gets as cold as you need it to be. Whether you are with your pets, friends or family, you all deserve to be as comfortable as possible.
We welcome you to visit our Brampton Ontario dealership where we proudly represent the Mercedes-Benz brand. Our #MBB staff will help you out with any problem you have and we won't let you leave unhappy. For more information, visit our website at www.mbBrampton.ca.