Mercedes-Benz Brampton Offers All Varieties Of Service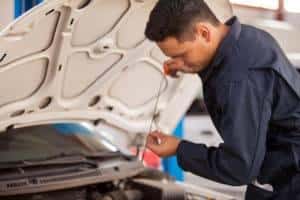 At #MercedesBenzBrampton we understand how important it is to treat your Mercedes-Benz vehicle the right way so that it lasts longer. When it comes to service or repair, it is especially important to return to our service department. Here you'll be sure to get qualified, factory-trained and experienced technicians working on your vehicle. This article will focus on the different types of services we offer at Mercedes-Benz Brampton.
Maintenance
Our maintenance is more than just an oil change. With every maintenance visit, one of our factory-trained Mercedes-Benz technicians will inspect key components of your vehicle to make sure everything is working properly. Depending on your vehicle's specifics, additional services like replacing your air filter, fuel filter, coolant or transmission fluid will be required.
Prepaid Maintenance
A scheduled maintenance allows you to drive with confidence knowing that your vehicle is taken care of from the start. Prepaid maintenance also offers additional savings compared to pay-as-you-go and is available for almost all Mercedes-Benz models.
Small Repair
In lots of cases, minor damage to your vehicle can be fixed with very little hassle. With Mercedes-Benz SmallRepair, you are offered the opportunity to quickly eliminate smaller dents in the sheet metal panel, windshield cracks  or damage to the bumper up to the lofty Mercedes-Benz standards.
With these great services offered at our Brampton dealership, you should not hesitate to schedule a service for your vehicle. Our qualified technicians are constantly updated and trained on the latest changes that Mercedes-Benz vehicles have so that no matter the situation, they will be prepared for any issue with your vehicle. Training and trusting our staff is what led us to become such a successful service department. We are always here to help our customers! For prepaid maintenance, schedule a service at www.mbBrampton.ca. Once you receive our Mercedes GTA service, your vehicle's life will be extended as will your driving satisfaction.
#MercedesBenzBrampton
#SilverStarBrampton
#MBBrampton
#MBB