Mercedes-Benz Brampton Service Is Backed By Customer Reviews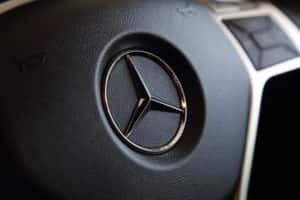 At #MercedesBenzBrampton, we understand the importance of a good service experience. Having your vehicle worked on is something that nobody wants to deal with but it's unfortunately a reality in all of our lives. Mercedes-Benz prides itself on its reputation and that extends to our dealership and our service team. Below are a few reviews of the service department.
P Handa on Google says, "I went there for the first time to get my Service B, as well as some warranty work done. Scheduling an appointment was easy, and they were flexible on rescheduling my original date/time. Sarah Futia is a great service advisor to deal with. She's straight-forward, and kept me well informed of the status of my vehicle."
As P Handa said, we are available for service and warranty work. Scheduling an appointment is as easy as visiting our website at www.mbBrampton.ca or giving us a phone call. Our team is open and honest with you to ensure clarity between you, your vehicle and our team.
Another review from Sean reads, "Have been here a few times since May 2016 for service and the staff are great. Sydney, my service advisor, texts me with short updates and is quick to return calls. When there was a service delay she did her best to get me a loaner vehicle which greatly helped."
Sean highlights the updates we sent via text message while his vehicle was being serviced. We believe this is important as it keeps a constant communication between us, plus we always return calls as soon as possible. If there is ever a hitch we will work to get you a loaner vehicle for the time being.
Our Mercedes-Benz dealer in Brampton invites you to book a service appointment with us if you have any issues with your vehicle at all. It is important to extend your vehicle's life span and if you ignore any issues, then problems will arise down the road. Our service team is highly trained and constantly updated on the latest Mercedes-Benz trends and Mercedes-Benz parts to provide the best service work you can find in town. We look forward to servicing your vehicle and hopefully reading your review on our website!
#MercedesBenzBrampton
#SilverStarBrampton
#MBBrampton
#MBB