Mercedes-Benz Brampton Service Offers Are The Best Prices Guaranteed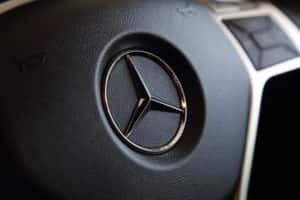 At #MercedesBenzBrampton, we know how important it is to ensure great service for your vehicle. Our highly trained technicians are up to date on all of the latest changes and trends with Mercedes-Benz vehicles and we offer great service deals on our website.
Need New Winter Tires?
Winter tires at Mercedes-Benz Brampton will be matched by any competitor's advertised price for Mercedes-Benz Approved tires that you bring in. If you show the ad on our website to our service staff, we will take 25% off installation and 25% off an alignment by our Mercedes-Benz certified Technicians. On top of that, we will store your summer tires for free for one season, which is a value of $149.95.
Already Own Winter Tires?
If you already own winter tires, then now is the perfect time to take advantage of our installation offers. We offer 50% off tire storage with 25% installation (mount & balance required) and 25% off an alignment. This is a $404.90 package instead of $589.85, saving you $184.95. Another offer is 50% off tire storage with 25% off installation (existing winter tire package) and 25% off an alignment. This is a $269.90 package instead of $409.85, saving you $139.95. You can also enjoy 15% off parts and labour on any front or rear brake replacement for pads and rotors.
To book your appointment now, visit our website at www.mercedes-benzbrampton.ca or give us a call at 905-789-9543. Our service team is always ready to take care of your vehicle, no matter the issue. Our Brampton dealership prides itself in treating your vehicle like it was one of our own. We will do everything in our power to keep you on the road as long as possible. That's what makes us the best Mercedes-Benz dealer in Brampton and we look forward to proving that to you!
#MercedesBenzBrampton
#SilverStarBrampton
#MBBrampton
#MBB