Mercedes-Benz C-Class Overview
Perfected Driver Control and Steering
Working in accordance with the Mercedes-Benz C-Class's powerful engines are top-notch features – engineered to deliver solid handling. Each sedan gets a 9-speed, as well as DYNAMIC SELECT®, which allows you to modify the transmission for manual shifting. As a multi-mode drive system, DYNAMIC SELECT® offers five customizable driving configurations: ECO, Comfort, Sport, Sport+, and Individual. In accompaniment, the C-Class offers electromechanical power steering and a wealth of suspension options for a sporty feel on straight-shot highways and winding streets.
High-Tech Turbo Engines
The 2021 Mercedes-Benz C-Class sedans come equipped with three unique turbo and bi-turbo engines, allowing for fantastic output and driver control. Each engine features ECO Start/Stop, which earns the Mercedes-Benz C-Class favorable marks in the fuel economy category. Using rapid-multi-spark ignition, high-pressure Direct Injection, and turbocharged technology, the Mercedes-Benz C-Class engines are designed for drawing optimal power levels from less fuel.
The Mercedes-Benz C-Class Family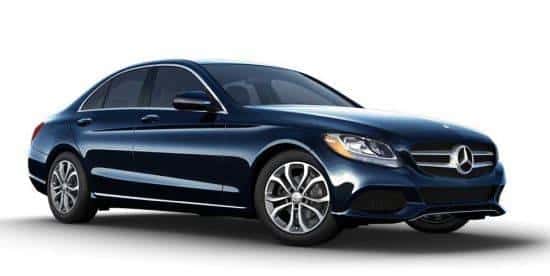 The Mercedes-Benz C300 4MATIC® Avantagarde Edition Sedan boasts a Twin-scroll Turbo engine with CAMTRONIC valve adjustment and Direct Injection that can achieve 255 hp and 273 lb-ft of torque. The C300 4MATIC® also comes standard with 4MATIC® all-wheel drive!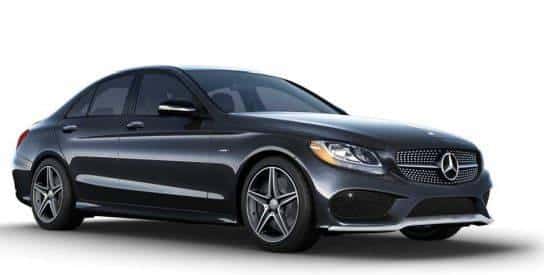 The C43 AMG® 4MATIC® Avantgarde Edition Sedan blends the superior handling of 4MATIC® all-wheel drive with the oomph of a 3.0L biturbo V6 engine, capable of cranking out 385 hp and 384 lb-ft of torque. It also features a SPEEDSHIFT TCT 9-speed transmission.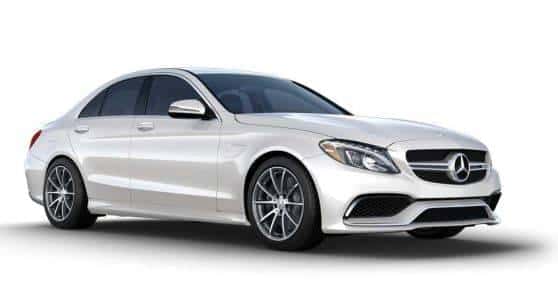 Under the hood, the AMG® C63 Sedan dons a robust, handcrafted 4.0L AMG® bi-turbo V8 engine that produces 469 hp and 479 lb-ft of torque. You'll also enjoy a SPEEDSHIFT MCT 9-speed transmission for dynamic shifting.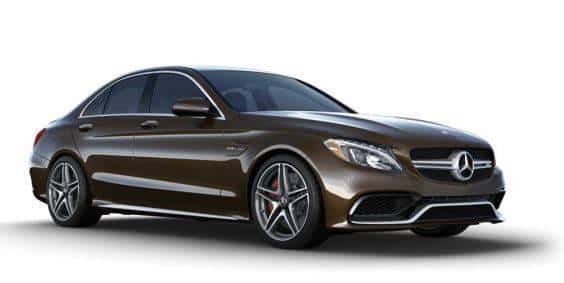 As the apex model of the C-Class family, the AMG® C63 S Sedan wows by generating a whopping 503 hp and 516 lb-ft of torque. Offering the same transmission as the AMG® C63, this high-performing, luxury sedan delivers immense power with surprisingly smooth shifting and efficiency!
Test Drive the Latest Mercedes-Benz C-Class Sedan!
Mercedes-Benz Brampton is located in the Greater Toronto Area (GTA), on the corner of Highway 410 & Mayfield Road, Brampton, Ontario, minutes north of the 407 ETR. To learn more about all the Mercedes-Benz C-Class has to offer, contact us today!