Mercedes-Benz Canada Awarded As The Best Workplace In Canada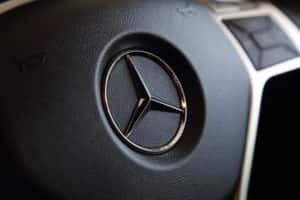 The Mercedes-Benz brand is known for its excellence and we uphold that reputation at Mercedes-Benz Brampton. Recently, our Brampton dealership, as well as all the other #MB dealerships across Canada, was acknowledged as one of this year's Best Workplaces in Canada.
We know that success breeds success, and Mercedes-Benz Canada has been the Top Luxury Manufacturer for the last three years. We continue this pattern by instilling pride within our organization, which bears a positive company environment that is contagious for all.
Keeping our customers' values high, our journey of Best Customer Experience shatters the industry standard. We achieve that by distributing a diversity calendar every month, celebrating milestone achievements as a group, designing great car lease programs and always going the extra mile for our customers.
We look to continue this trend by establishing a system to better our overall communication and making sure that each employee understands the company's goals. On top of that, we have launched a program to facilitate manager-to-employee and peer-to-peer recognition, while wholesale employees worked in retail environments so that they, too, could understand what it takes to serve our customers the right way.
The "Best Workplace in Canada" award is given by Great Place to Work Institute in Canada. The competition is based on two criteria: ⅔ of total score coming from a 58-statement survey completed by a random selection of employees along with open ended comments and the remaining ⅓ coming from an in-depth review of the organization's culture.
We want you to experience the bar that we have set for customer experience and work environment at your local Mercedes-Benz dealer in Brampton. Our staff is always welcome to answer any of your questions regarding Mercedes-Benz and we want your dealership experience to be as pleasant as possible. For more information, visit our website at www.mbBrampton.ca.