Mercedes-Benz Pickup Trucks Going To America?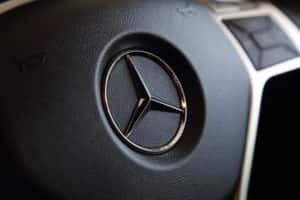 Mercedes-Benz is associated with a lot of different things; excellence, performance, flexibility and now… pickup trucks? The X-Class is one of the most highly anticipated pickup trucks of all time. Mercedes-Benz Vans, the division responsible for the X-Class, indicated that they are looking closely at US demand for mid-size trucks like the X-Class, according to boss Volker Mornhinweg. He also added that the current X-Class production facility in Argentina won't have the capacity to meet U.S. demand. This means U.S. spec trucks will be made domestically. With this exciting news spreading like wildfire, it is only a matter of time until the pick-ups hit Canadian dealers; BUT until then we suggest coming into Mercedes-Benz Brampton to take a look at all of our world-class models.
Last October, Mercedes-Benz showed the public its first look at the upcoming pickup truck called the new X-Class Concept. Mercedes-Benz alluded to it being the world's first true "premium" pickup truck. It was introduced in a ceremony in Stockholm and the new X-Class signifies Mercedes' entry into perhaps the most competitive, territorial and lucrative segment of the automotive market.
Dieter Zetsche, Daimler chairman and head of Mercedes-Benz says, "With the Mercedes-Benz pickup, we will close on of the last gaps in our portfolio. Our target: We want to offer customers vehicles matching their specific needs. The X-Class will set new standards in a growing segment."
The X-Class would compete in a midsize pickup segment that is growing at more than 20% a year. It is also dominant in Argentina, Australia and Brazil. Mercedes-Benz is expected to offer the X-Class in Europe, Latin America, South America and Africa when it enters production later on in 2017. There is no pricing information made available to the public at this time.
At #MercedesBenzBrampton, we are proud to carry all of the best Mercedes-Benz vehicles and Mercedes-Benz parts. Our Brampton dealership is one of the newest and most welcoming dealerships in all of Canada, we hope you visit us on site or at www.mbBrampton.ca.
#MercedesBenzBrampton
#SilverStarBrampton
#MBBrampton
#MBB