Mercedes-Benz Unveils New SUV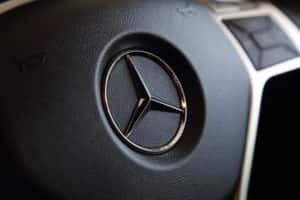 Mercedes-Benz Brampton of Toronto proudly represents the Mercedes-Benz brand. With constant innovation, it's no surprise that the Mercedes-Benz USA CEO Dietmar Exler unveiled a new SUV at the New York show on CNBC's "Closing Bell".
–
The GLC Coupe 63 S is a crossover between the SUV and sports car line of Mercedes-Benz. A bi-turbo 8-cylinder engine that churns out 503 horsepower comes from the AMG line to make this SUV special.
–
Exler stated that he's seen no slowdown in demand for the SUVs and that the factories are working "overtime" to produce more. When asked about the automobile market hitting a ceiling and slowing down, Exler remained positive. "We don't see a big drop off or anything like that this year or next year, last year we were at 17.55 million units. We might be 17.4, that's still 99 percent of the all-time high. It's still a pretty good industry."
–
When discussing manufacturing plants, Exler states that there aren't any plans to open another. "We're always analyzing what the situation is, how to best optimize and then decide. These are not decisions we make lightheartedly or quickly because, once you build a factory, it has to run for 10-20 years, basically forever speaking for our industry, so we are always watching and readjusting."
–
When it come to Mercedes-Benz vehicles and Mercedes-Benz parts #MBBrampton is the best dealership in Toronto to serve you. Our Brampton Ontario staff is always working to make sure our customers are happy and to shake the poor reputation that dealerships have developed over the years. We invite you to visit us at our dealership or at our website at www.mbBrampton.ca.