Mercedes-Benz Unveils The World's Most Luxurious SUV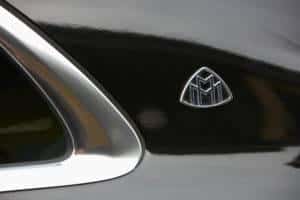 Mercedes-Benz has always been known to push its boundaries, especially when it comes to design and luxury. At this year's Geneva International Motor Show they did just that with the unveiling of the Mercedes-Maybach G-Class 650. This vehicle is the epitome of luxury and class, while also being able to handle the toughest terrain on the face of the earth. Unfortunately for most people, that comes at a steep price of $500,000, making it the most expensive SUV on the planet. It is scheduled to be available in September 2017.
Mercedes-Benz is focusing on the most wealthy of their customers with a style of vehicle that has done extremely well over the past few years in SUVs. With lower gas prices, rising employment and low interest rates, the sales of new cars and trucks set a record in 2016. Autodata Corporation, an independent researcher for new North American vehicle unit sales, states that U.S. vehicle sales totaled 17.55 million units, beating 2015's record of 17.47 million. On top of that, 63% of total sales in 2016 were for trucks and SUVs, a rise from 2013, where the same category made up 50% of the new vehicles on the U.S. market.
The Mercedes-Maybach G-Class 650 features a V12 engine, retractable fabric roof and an electronically adjustable glass partition that can also dim for more privacy. Back seat passengers have the luxury of enjoying retractable footrests and folding tables. For maximum safety and comfort, the SUV stands over one and a half feet above ground, allowing it dominate rugged road conditions.
With this inspiring new release, now is the time to look into new Mercedes-Benz vehicles before you are left behind. At #MercedesBenzBrampton, we carry all of the the best Mercedes-Benz vehicles and Mercedes-Benz parts. Our Brampton dealership employs a top of the line staff to help you find the vehicle that best suits your needs. For more information, visit our website at www.mbBrampton.ca.
#MercedesBenzBrampton
#SilverStarBrampton
#MBBrampton
#MBB