Most Iconic Cars with a Mercedes-Benz Badge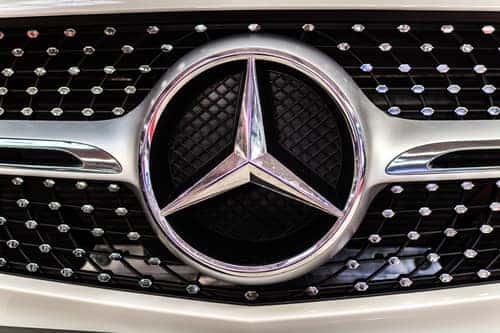 Mercedes-Benz has produced many iconic cars over the years for more than a century. It is very difficult point out great cars among so many of them. However, even a company with a rich heritage such as Mercedes-Benz, has some gems in their history that always stand out.
Here are some of the most iconic Mercedes-Benz cars of all time:
Mercedes-Benz W25 "Silver Arrow"
Mercedes-Benz introduced their iconic W25 racecar in 1934 at the German Grand Prix. The W25 was a Grand Prix racing car that represented the Mercedes-Benz from 1934 to 1937. Although it was introduced in 1934, the European championship was not held that year. The W25 won the European Championship a year later in 1935, and it was driven by German racer, Rudolf Caracciola.
The W25 is famously known as the "Sliver Arrow" among many car enthusiasts. It earned this nickname because it over weighed by a just kilogram of the 750kg limit of the grand prix car racing. The bosses then ordered to remove the white paint of the car which revealed the raw silver color of the car and shaved that kilogram of it, thus earning it the famous nickname.
Mercedes-McLaren SLR
One of the most iconic cars to wear the three pointed badge wasn't built in Germany. The Mercedes-McLaren SLR was joint venture project of Mercedes-Benz and McLaren automotive. It was inspired by the legendary 1955 300 SLR Ulhenhaut Coupe. The Mercedes-McLaren SLR was launched in 2003 and it featured a unique 5.5 L supercharged V8 that produced 617 HP and 580 lb-ft of torque. It went from 0-60 mph in 3.0 seconds and would go on to a top speed of 211 mph.
Mercedes-Benz 540K
In 1936, Mercedes-Benz introduced the successor of their 500K sports car which was named the 540K. It featured a 5.4 L supercharged Inline-8 engine that would produce 180 HP which was a lot at that time. This engine would propel the car to its top speed of 110 mph which was perfect for a 1930's sports car.
The 540K is most famously known for its gorgeous styling and attractive looks. It was designed by a man named Hermann Ahren, a German Car designer.
Mercedes-Benz G-Wagon
It would not be an overstatement to say that the Mercedes-Benz G-Wagen or G Class the most iconic vehicle in company's history. What other car can you think of that has been in production with the same design and styling for nearly 40 years? The answer to that question is probably none. The G Class was introduced in 1979 by Mercedes-Benz as their flagship SUV to tackle the off-road territory and it has certainly marked its name as one of the greatest SUVs in the history of not just the company but in the world.
There are many other cars that can be considered as 'greats' in Mercedes-Benz history but the above mentioned cars stands out in every way.