Shocks And Struts: What To Know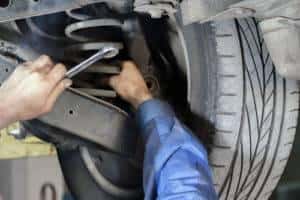 Shocks and struts are not parts of a vehicle that many drivers are aware of, but they are vital in keeping your vehicle running smoothly. Their job is to keep your tires on the road for grip and also keep your vehicle from bottoming out over potholes. Our #MBBrampton staff is dedicated to making sure your vehicle is in top condition, so bring your vehicle in for a routine checkup.
How Shocks Work
Shocks push hydraulic fluid through the valves in the piston as it moves up and down for resistance. When the fluid can't be compressed, that's when resistance to movement in the vehicle happens. Only a limited amount can get through the valves and then your vehicle does not perform properly.
Strategies To Consider
Natural wear and tear will take its toll on your vehicle but there are strategies to consider. Shocks normally function in a hostile under-vehicle environment where ice, snow and gravel can affect performance. These conditions and styles of driving will impact the life of your shocks. Gravel can fly up and damage the piston rod allowing dirt to begin to damage the piston seal. Something to consider is driving on smooth roads as much as you can.
Warning Signs
One of the most important things to do is to keep an eye out for damage to your vehicle. Annoying bouncing over railroad crossing, vehicle rocking when brakes are applied and vehicle sway when switching lanes are warning signs that you need to get your vehicle serviced.
Mercedes-Benz Brampton Service
Our staff welcomes you to our Brampton dealership where our trained service technicians can repair your vehicle with all our top of the line Mercedes-Benz parts. We will be honest and upfront with your vehicle at all times to make sure that you are happy when you drive away. For more information, visit our website at www.mbBrampton.ca.