The 5 Safety Features that Prove Mercedes-Benz is the Safest Luxury Vehicle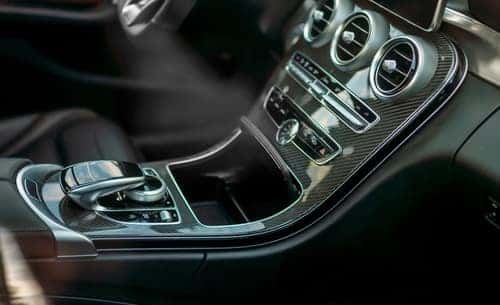 There are a lot of luxury vehicles that claim to use advanced technology and include high-tech safety features, but when compared with Mercedes-Benz they don't live up to the hype. There is no denying that Mercedes-Benz is the industry leader when it comes to ground-breaking safety features in luxury vehicles, and are we going to look at some of them.
It doesn't matter what type of Mercedes-Benz you are driving, the state-of-the-art technology features in all models ensures that you are driving the most reliable and safest luxury vehicles. We wanted to highlight the 5 safety features that prove Mercedes-Benz is the safest luxury vehicle you can drive around the streets of Brampton.
These safety features are:
1.    PRESAFE® Technology
The signature safety feature by Mercedes-Benz is PRESAFE® Technology, which alerts drivers about possible collisions. It also prepares for the collision by adjusting front head restraints, closing the windows and sunroof, and tightening the seatbelts.
2.    DISTRONIC PLUS® with PRESAFE® Brake
It can be dangerous to lose focus behind the wheel of a car for a second, and Mercedes-Benz knows that. This is where their groundbreaking DISTRONIC PLUS® feature comes into play, as it uses advanced radar sensors to scan the road ahead for slow traffic. This prevents you from getting into an accident, and if it senses an accident the PRESAFE®® system initiates 40% braking power and audibly alerts the driver, and if the driver doesn't respond it initiates 100% braking power automatically to avoid a crash.
3.    ATTENTION ASSIST®
There is no way you can use the excuse of not paying attention to the road, and getting into an accident, when you are sitting in a Mercedes-Benz, because of the ATTENTION ASSIST® feature. It learns driver behavior and driving style, and senses steering corrections, which are usually an indicator of drowsiness. The technology will alert drivers audibly and visibly if it senses a change in driving style, and will even encourage the driver to stop for a rest.
4.    Accident Investigation
Mercedes-Benz is the industry leader in innovative car technology and advanced safety features, and their groundbreaking PRESAFE®®, ATTENTION ASSIST®, and DISTRONIC PLUS® features, ensure that drivers are always safe behind the wheel. These features are an accident investigation program that calculates impact speed, collision angles, and more data to improve driver safety on the road.
5.    Active Blind Spot Assist and Active Lane Keeping Assist
In Brampton, you can expect heavy traffic, and if you don't pay attention on the road, you can get into an accident. Mercedes-Benz has used ground-breaking technology in their cars to prevent that from happening, and that is exactly what the Blind Spot Assist and Active Lane Keeping Assist features do. They prevent collisions, and alert drivers about impending collisions, even helping take controls if the drivers don't respond to the alerts.
If you want to learn more about the different safety features you get in Mercedes-Benz cars, come check us out at Mercedes-Benz Brampton today.