The 7 Driver Awareness Features in Your Mercedes-Benz that Promote Safer Driving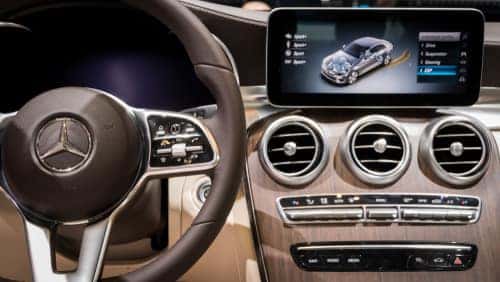 There are a lot of accidents caused on the roads of Brampton, due to drivers losing focus and getting distracted behind the wheel of their cars. You won't have to worry about not focusing when you are behind the wheel of your Mercedes-Benz in Brampton, because of the amazing driver awareness features and technology.
You may not be familiar with most of these driver awareness features, which are seven in total, but they were designed to help drivers pay attention to the road ahead. Here they are in detail:
1)    ATTENTION ASSIST®
A long day of commuting on the roads of Brampton, can wear any driver out, especially if you are stuck driving in rush house. However, you don't have to worry about not paying attention to the road, because the ATTENTION ASSIST® system monitors your driving behavior and automatically alert the drive with audible and visible warnings. It also detects signs of drowsiness on long trips, and has enhanced sensitivity, which helps the driver stay focused on the road.
2)    Active Lane Keeping Assist
This technology monitors ordinary road markings, and helps detect unintended drifting off-course by the car, and will alert the drive by vibrating the steering wheel. If it doesn't detect a response, it can also brake individual wheels to steer the car back into the correct lane.
3)    Blind Spot Assist
Most drivers have trouble with blind spots, even if they are completely focused, and this technology you don't have to worry. It uses radar technology to sense vehicles in the blind-spot, and will illuminate an icon in the side mirror to alert you about a vehicle in your blind spot.
4)    Rear Cross-Traffic Alert
This technology uses radar sensor technology to visually and audibly alert drivers of approaching cross-traffic when they are backing out of a parking space. The sensors will also detect if the driver has engaged the wrong gear when exiting a parking space.
5)    Surround View System
This technology uses cameras in every direction to compose a live overhead view of your immediate surroundings, which will be displayed on the in-dash COMAND® screen. It helps you negotiate tight spaces and avoid obstacles when reversing or moving out of a space.
6)    Car-to-X Communication
This technology is available in the Mercedes-Benz E-Class and automatically alters drivers about certain dangers from the use of windshield wipers, hazard flashers, or detected wheel spin.
7)    Night View Assist PLUS®
This technology identifies and points out animals and pedestrians crossing a dark road. It will alert pedestrians with a flash of the LED headlamps, and projects invisible infrared beams from a special camera. The system offers a real-time view of the road ahead and automatically alerts when it detects danger on the road.
If you want to learn more about the amazing driver awareness features available in Mercedes-Benz cars, come visit us at Mercedes-Benz Brampton today!