The Best Restaurants to Try Out in Your Mercedes-Benz in Brampton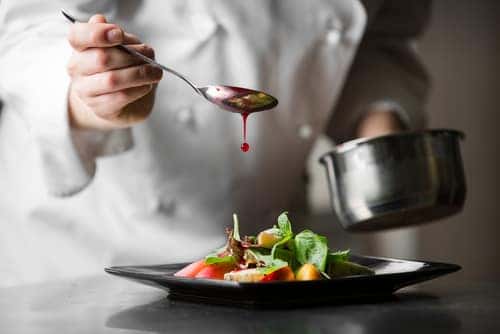 Brampton is the considered as the food capital of Ontario, and is home to some of the most amazing restaurants you are going to find in Canada. The sad news is that there are so many people who visit Brampton every year, but have no idea where the best restaurants are located. At Mercedes-Benz Brampton, we love dining out every weekend, and obviously keep track of the best restaurants you should try out in the city.
Brampton has a diverse community, and that is reflected in the range of amazing restaurants there are in this city. The best restaurant options we have placed on this list, range from home cooked Southern BBQ to authentic Indian dishes, and from high-grade sushi platters to Portuguese delicacies.
So, let's dive into the best restaurants to try out in your Mercedes-Benz in Brampton:
1.    RD's Southern Barbeque
If you are looking for real soul food, you must visit RD's. It has amazing smoked selections like pulled pork sandwich and brisket and ribs. You must try the New Orleans' classics like the Catfish Po Boy and the deep-fried Okra gumbo as well.
2.    Sur Irmaos Smokehouse
"Sur Irmaos" is Portuguese for "Southern Brothers", and the restaurant specializes in Portuguese comfort food, smoked dishes and Po Boy sandwiches.
3.    Vishnu's Roti
Vishnu's Roti Shop is famous for their Caribbean-style food, featuring a combination of authentic Trinidadian flavors and homemade dishes. Their doubles are amazing, and are made from 2 rounds of dough which are dipped in a spicy sauce, filled with curried channa, and fried.
4.    Toshi Japanese Restaurant
If you want to try authentic Japanese cuisine, Toshi's is the place to be at. The restaurant is one-of-a-kind in Brampton, and is famous for their home-style teriyaki offerings, and huge sushi portions.
5.    Kwality Sweets
Kwality Sweets has been in the Brampton area, since 1996, and offers quality East Indian sweets and food for over 20 years. They have 70 unique Bengali and Indian sweets, which no one in Brampton can resist, and is a must visit for everyone.
6.    La Catrina
La Catrina is one of the new restaurants in Brampton, but it has already made a huge impression on people. It offers authentic Mexican food in a warm atmosphere with live music. The must try dishes here are the tacos, quesadillas, tortilla soup and more.
7.    Hakka Delight
Fans of authentic Asian cuisine, should definitely try out Hakka delight. It offers fan favorites like Manchurian 'veg balls', along with a great selection of seafood dishes and soups. The fried chicken wings and shrimp pakoras are to die for!
8.    Sonny's
Every true Brampton born and bread has visited Sonny's, which has been in operation for more than 40 years. It is still going strong and, and is a classic drive-in, perfect for visiting in your Mercedes-Benz, and is famous for its charcoal-broiled burgers and onion rings. They have also added deep-fried pickles and chili, and pulled pork to their menus as well.