The Big Decision: Fix Your Vehicle Or Trade Up?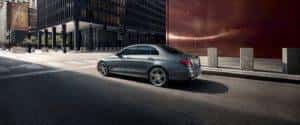 There is a crossroads for every car owner at some point in their life. A common one is when your vehicle breaks down and you're stuck with a high cost repair. Except this isn't the first time this has happened and your vehicle is starting to show its age inside and out. A big decision of attempting to service your current vehicle once again or taking steps to purchase a new vehicle looms over your head.
While each vehicle issue must be studied case by case, our #MercedesBenzBrampton staff would love to take a look at your vehicle and help you reach a decision. There is a formula we like to share with our customers: if the repair costs are greater than the value of your vehicle or a year's worth of monthly payments, it's time to move forward with another vehicle.
Wear And Tear Costs
Unfortunately, cars won't last forever, no matter how well you take care of it. Repairs are inevitable, especially when it starts to hit the 90,000-100,000 mile mark. Common repairs such as replacing dry rubber belts and hoses and rotor replacement after thinning shouldn't be a surprise. A common pricy repair is the timing belt on high-mileage cars, as it generally needs replacement at 100,000 miles. Our Brampton dealership employs a great team of service workers to diagnose and solve any issue you car may have.
Advantages Of Buying New
With a newer vehicle, you get peace of mind that your vehicle will work for a more extended period of time, compared to your previous vehicle. This is especially true if your current vehicle has started to have issues more frequently. If you can stay out of the repair shop, you'll have more money in your pocket for the long run—plus you'll have a safer vehicle.
Visit Our Dealership
Whether you are going to service your vehicle or shop for a new one, our Brampton Ontario staff invites you to our dealership. We'd love to meet you in person to establish a connection and understand exactly what you need. We always work tirelessly to make sure that our customers are satisfied with our service. Our certified technicians are always available to diagnose and repair your vehicle, no matter what the issue is. They are constantly trained to make sure that they understand the latest Mercedes-Benz trends and models. Feel free to set up a service appointment or check out more about us at our website, www.mbBrampton.ca.