The Classiest Mercedes-Benz Cars You Can Buy and Drive Around Brampton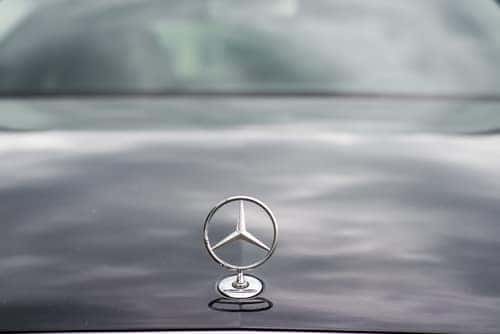 No one will deny that driving around in a Mercedes-Benz is the epitome of style and class. There are other luxury vehicles that can make a statement, but when it comes to portraying sheer class, it is obvious that Mercedes-Benz has no rival. If you want to drive around Brampton in the classiest Mercedes-Benz cars, here are some options you can buy at Mercedes-Benz Brampton:
1.    Mercedes-Benz E250 Sedan
The Mercedes-Benz E250 Sedan is an absolute stunner and has a turbocharged diesel 2.1-liter I4 engine that generates 195 horsepower and 369 lb-ft torque. This sedan provides you with plenty of power under the hood along with great gas mileage. The E250 Sedan offers 42 mpg on the highway, and 28mpg in the city. You also get features like:
Tinted glass windows
Optional leather seats
Optional heated and cooled front seats
Front power lumbar seats
2.    Mercedes-Benz E400 Sedan
Another classy Mercedes-Benz that oozes luxury is the Mercedes-Benz E400 Sedan. It is packed with power and features a sleek exterior design. The E400 Sedan offers 329 horsepower with 354 lb-ft torque, but isn't as fuel efficient as the E250. It will offer you 29 mpg on the highway and 20mpg in the city. However, it boasts a powerful engine, and luxury features like:
Heated and cooled front seats come standard
LOGIC7 surround sound with 14 speakers
Navigation system comes standard
Sirius XM satellite radio
Standard leather seats
3.    Mercedes-Benz GLE 63 SUV
If you are talking about classy Mercedes-Benz cars then the Mercedes-Benz GLE 63 SUV must be mentioned. The SUV comes with a turbocharged 5.5-liter V8 engine, which produces an amazing 577 horsepower and 561 lb-ft torque. You won't get the best fuel efficiency, with the SUV offering 17 mpg on the highway, and 13 mpg in the city. However, the GLE 63 SUV scores massive points with the luxury interior, which are a class apart. You can expect features like
Privacy glass/deep-tinted glass
Navigation aid with real-time traffic and voice activation
LOGIC7/Dolby 5.1 surround sound with 14 speakers
Heated and cooled leather seats
Front and rear electronic parking aid with camera and ultrasonic sensors
4.    Mercedes-Benz AMG S65 Sedan
Our top pick for the classiest Mercedes-Benz you can drive around Brampton is the Mercedes-Benz AMG S65 Sedan. This sedan will send a strong statement wherever you go, with a turbocharged 6.0-liter V12 engine, which produces 621 horsepower and 738 lb-ft torque!
The fuel economy isn't the greatest, as you get 20 mpg on the highway, and 13 mpg in the city. The luxury features in the AMG S65 Sedan are a class apart and include:
COMAND surround sound with 24 speakers
Dual USB ports
Front power lumbar seats with massage feature
Heated and cooled front and back seats
Rear reclining seats with massage bench
Rear seat entertainment system
Sirius XM satellite radio
If you want to drive the classiest Mercedes-Benz around town in Brampton, step into Mercedes-Benz Brampton. We are the #1 Mercedes-Benz dealership in Ontario, Canada and have all the classiest Mercedes-Benz.