The Future Of Car Repair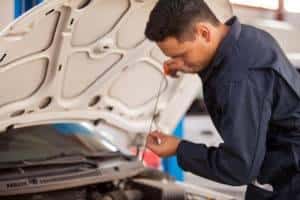 #MercedesBenzBrampton of Toronto employs a fantastic team of mechanics that are available to work on your car whenever needed. One of the most common phrases you'll hear are "Do you know a good mechanic?" It seems like finding a good mechanic has become harder to find over time. That's where you step in.
–
Do you already know that college is not for you or your child? Or are you looking for a career that keeps you on your feet more often? Or do you simply want a change in career? Then looking into a future of automotive repair may be just what you need.
–
You may think it sounds crazy, but the changing climate of vehicles and repair makes this a serious reality. Old school technicians know about brakes, transmissions, engines etc., but mechanics of the future will have to utilize technology a lot more. Repairing software, sensors, cameras, electronics and other technology-related features are already here and will expand in the future. Employers like our Mercedes-Benz dealer in Brampton are looking for the bright young minds who want to combine a understanding for technology and a love for cars. Adding this dimension of service to our team will prove to be invaluable to us and a great opportunity for those who want it.
–
This applies to women as well. Automotive trade associations like Women in Auto Care are awarding scholarships to women in auto repair programs. A two-year degree and a mechanic's license are all that separate you from a thriving automotive maintenance career.
–
Visit Our Service Department Today!
We welcome you to our Brampton dealership to meet our service team or get your Mercedes-Benz vehicle repaired. Our constantly trained staff will work with you and your vehicle to ensure that you stay on the road and out of the shop. For more information, visit our website at www.mbBrampton.ca.