The Reasons Why Everyone in Brampton Wants to Drive a Mercedes-Benz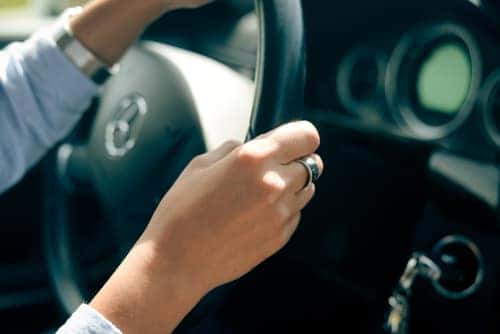 Mercedes-Benz has always been among the most popular luxury vehicles driven all around the world. The popularity of the German automaker is at an all-time high in Brampton, which can be calculated by the double-digit growth in sales that Mercedes-Benz has experienced year after year in Ontario. There is no doubt in anyone's mind that Mercedes-Benz has become the symbol of luxury and class all over the world. If you are driving around in a Mercedes-Benz, your status is instantly elevated, and people start paying more attention to you, because it is a luxury car driven by highly successful people.
If you want any more reasons why everyone in Brampton wants to drive a Mercedes-Benz, check out the ones we have hand-picked for you.
1. Worldwide Status Symbol
We already touched on this fact that Mercedes-Benz is seen all around the world as a symbol of success and class. Pick any corner of the globe and you will find the super-rich and successful driving in the latest Mercedes-Benz model on the market. The German automaker has set high-standards in the luxury sedan market, and is a status symbol for the wealthy and successful around the world.
The vehicle sales of Mercedes-Benz have also shown no signs of slowing down, with sales in Europe increasing by 15% and sales in Northern America increasing by 2%. Those figures pale in comparison to Mercedes-Benz sales in China, which saw an eye-watering 52% increase in Mercedes-Benz sales, while the Asia-Pacific region oversaw an astonishing 37% sales increase!
2. Eye-Catching New Models
Mercedes-Benz has always manufactured eye-catching car models with striking new designs that capture the imagination and improve driving performance. Mercedes, first started making cars in the 1880s, and from there it has continuously innovated each year to set the standard for others. The popularity of the latest models of Mercedes-Benz have gone through the rough, and the German automakers have yet to disappoint their fans, with each year bringing a better model.
3. German Engineering
The Germans are lauded for their engineering and auto manufacturing feats and Mercedes-Benz has been one of the best things to come out of Germany. The German car manufacturer is at the forefront of cutting-edge automobile engineering, and keeps delivering cars with superior design and performance. There is no denying that when it comes to innovative technology and advanced engineering, Mercedes-Benz cars are at the front of the line.
4. Cutting-Edge Technology
Everyone wants to drive around in the latest luxury vehicles, which come with cutting-edge technology, and Mercedes-Benz again delivers on this front. They come with the latest features like Attention Assist, which keeps drivers alert when they fall asleep at the wheel. The Mercedes-Benz mBrace technology is another technological advancement that makes the car drive smoothly, ensuring a better drive.
If these reasons have convinced you to purchase a brand-new Mercedes-Benz and drive it around Brampton, step into Mercedes-Benz Brampton today.