Things To Do This Spring In Toronto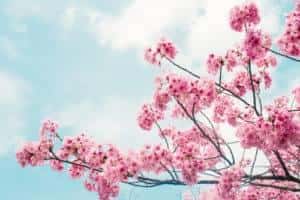 With the beginning of Spring, a whole new set of events in Toronto will be coming up that you won't want to miss. Our #MBB staff has some suggestions for you and your friends to participate in.
Cherry Blossom Watch
Starting in late March, High Park goes into Cherry Blossom Watch. This is a great time to take pictures of the buds as the blossoms pop and explode with color. High Park is also one of the few places in the city to participate in Sakura Hanami, a centuries old Japanese tradition of cherry blossom flower viewing. When Mother Nature cooperates, the cherry trees around Hillside Gardens in High Park typically bloom in late April to early May.
TIFF Kids Film Festival
The 20th anniversary of TIFF Kids International Film Festival calls for celebration with over 160 films from 40 plus countries for young moviegoers. From April 7th to the 23rd, you can take your kids to see unique films you won't find elsewhere. Some of these films include Cloudboy, set in Lapland; a new documentary Born in China; the Brazilian road movie, On Wheels; and the 2002 New Zealand film, Whale Rider. For celebration of Canada's 150th birthday, there is a free screening of Anne of Green Gables and The Dog Who Stopped the War.
Farmers' Markets
The Toronto farmers' markets will begin to show up in neighbourhoods all across the city. With over 30 farmers' markets showing up, it will be much easier to buy locally fresh baked goods, locally made cheeses, honey, fresh Ontario fruit and vegetables and even locally produced wines.
Fashion Art Toronto
Returning April 19-22, Fashion Art Toronto is a celebration of provocative, avant-garde and cutting-edge fashion and art. This festival includes 45+ runway shows and performances, photography exhibits, art installations and fashion films. It helps launch the careers of up-and-coming fashion designers, runway models and multi-disciplinary artists.
With all of these Spring events and many more in Toronto, we hope you can get out and enjoy the new season. Our Brampton dealership also invites you to visit us and browse our collection of Mercedes-Benz vehicles and genuine Mercedes-Benz parts. For more information, visit our website at www.mbBrampton.ca.
#MercedesBenzBrampton
#SilverStarBrampton
#MBBrampton
#MBB