Top Concert Venues In Toronto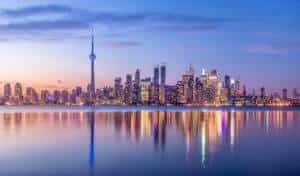 Our #MercedesBenzBrampton staff loves a good concert and we want you to get the best out of your concert experience, too! Where you experience a live concert can be as important as the performance you are going to see. Thankfully, Toronto has a great selection of venues to choose from no matter what genre of music you love.
The Mod Club
The Mod Club is seeing a recent resurgence of great acts that shine bright under its classy chandeliers. The Weeknd made his mark in this venue in 2011 and Amy Winehouse's only Toronto appearance was in this venue, as well. Mark Holmes, the longtime owner continues to bring a touch of "Swinging London" to the heart of Little Italy.
The Danforth Music Hall
With clear sightlines, the Danforth Music Hall quickly made its name known as Toronto's best midsize venue. It was built to be a movie theatre and the nearly 100-year-old Riverdale venue can now easily accommodate big acts such as Midnight Oil's reunion tour in May. The venue feels intimate enough for up-and-comers to embrace the stage and provides a unique experience you won't find anywhere else.
The Velvet Underground
The Velvet Underground is celebrating a year of being reopened, and has quickly found its niche for dance parties and DJ sets. The venue is the only music-related spot in the world named after the experimental rock band that was briefly managed by Andy Warhol.
Horseshoe Tavern
This nondescript saloon on Queen and Spadina has become legendary over time. Its checkerboard floors are immortalized in The Tragically Hip song "Bobcaygeon." The Rolling Stones have performed in this venue and there is nowhere quite like it in Toronto.
These great venues are our little secret for yours to enjoy, keep an eye out for their upcoming lineups and go see your favorite artist perform. Our staff also welcomes you to our Brampton dealership where we carry the best Mercedes-Benz vehicles and Mercedes-Benz parts. We have the right Mercedes-Benz to get you to any concert in style. For more information, visit our website at www.mbBrampton.ca.
#MercedesBenzBrampton
#SilverStarBrampton
#MBBrampton
#MBB