Toronto's Best Afternoon Tea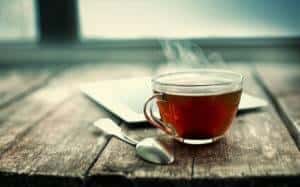 At Mercedes-Benz Brampton of Toronto, our staff likes to dabble in afternoon tea every once in awhile. It started from the 7th Duchess of Bedford who revived herself in the mid-afternoon with a pot of tea and cake. Thankfully, this great tradition has carried on through today and into the future.
–
Shangri-La Hotel High Tea
The marvelous Shangri-La Hotel Lobby Lounge serves afternoon tea daily from 2 p.m. – 5 p.m. The lounge is designed around a big fireplace, with Asian-inspired decorations and dove-grey seating. The lounge does a good job of making it feel like home even though it is located at the entrance of the hotel. Shangri-La changes their high tea menu depending on the season and it comes included with a selection of finger sandwiches, tea pastries and warm scones. The signature item on the menu includes poached shrimp sandwiches, fluffy classic English scones with berry preserves and Cornish clotted cream, almond and chestnut cake with almond financier, chestnut mousse and vanilla Chantilly. Their whole menu has about 70 different kinds of teas, made with their in-house sommelier.
–
King Edward Hotel
If you're looking for a feast, then the King Edward Hotel is your place. It starts with an amuse bouche, finger sandwiches including 5 spice citrus chicken and lemon dill egg with asparagus and plenty of pastries including chocolate Battenburg cake and strawberry rhubarb fool tart. If that isn't enough, then they also offer two scones, classic and candied ginger. The service also stands out, and their staff will make great recommendations based on what you prefer to make sure that your experience is a good one. We recommend the King Edward blend of floral Jasmine and Ceylon blended with yunnan and then topped off with rose petals. You can even add a glass of sparkling wine or sherry to fit your style. King Edward hotel is also a great place to bring children as the hotel offers King Eddy's Jester's Tea with a snow-dusted strawberry cream scone, Nutella tidbits jelly roll lollipop, double-decker grilled cheese and a frosty cupcake sugar cookie tol keep them happy.
–
With these great options in Toronto, we hope that you can find the right afternoon tea for you. Our #MBB staff also invites you to visit our Brampton dealership, where we carry the best Mercedes-Benz vehicles and Mercedes-Benz parts. For more information, visit our website at www.mbBrampton.ca.