Best June Concerts in Toronto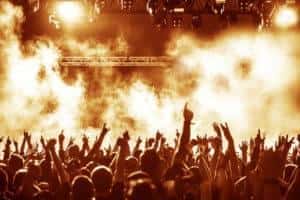 Our #MBB staff loves to unwind at a good concert featuring our favorite artists. Thankfully, Toronto is filled with some great music venues for you to jam out to your favorite songs. June kicks off music festival season and has a stacked lineup ranging from big acts to Canadian talents.
–
John Legend
John Legend will be hitting the Budweiser Stage on June 17th following his fifth studio album release, Darkness and Light. This album has been hailed by critics all over the world. Legend is known for his powerful voice and love serenades. You can listen to him sing "All of Me" live and it will be worth the price of admission.
–
U2
U2 finally returns to Toronto at the Rogers Centre on June 23rd. Their tour is commemorating their 30th anniversary of their iconic album, The Johsua Tree, one of the world's best-selling albums.
–
Carly Rae Jepsen
This Canadian singer-songwriter will provide a unique experience as she performs her hits with the Toronto Symphony Orchestra. She will only be performing one night and she'll be celebrating Canada 150. Her most recent album, Emotion, was met with positive reviews and her performance will include intimate guitar and string quartet sets. You can catch her act on June 17th at Roy Thompson Hall.
–
Neil Diamond
One of the best-selling artists of all time, Neil Diamond will be performing his best hits at the Air Canada Centre on June 7th. His anniversary tour celebrates Diamond's amazing career that spans 50 years.
–
Alexisonfire
Now is a great time to see Alexisonfire if you weren't able to catch them before they broke up. They'll be performing at the Danforth Music Hall on June 18-22 as part of Budweiser's Discover What's Brewing Series.
You won't want to miss the opportunity to see these world-class artists perform live in Toronto. Our Mercedes-Benz  Brampton Ontario staff hopes that you can find a concert that fits your music taste perfectly. Feel free to visit our Brampton dealership to check out our selection of Mercedes-Benz vehicles and meet our staff. For more information, visit our website at www.mbBrampton.ca.