Best Spas in Toronto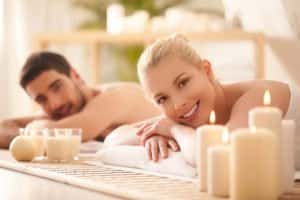 Every once in awhile, you need a little 'me-time' to relax and let loose. Mercedes-Benz Brampton would love to help with that by suggesting a few spas around the Greater Toronto Area. Our Mercedes-Benz Brampton dealership would love nothing more than for our customers to be relaxed when they need it the most. Here are a few of our favourites.
Spa My Blend by Clarins
If you wanted to be treated like royalty, then the Spa My Blend by Clarins in the Ritz-Carlton of Toronto is the perfect spot. This spa was nominated the World's Best Hotel Spa by Travel + Leisure magazine in 2013 and it certainly lives up to the hype. Spa My Blend is well known for it's My Blend Facial (30 minutes – 90 minutes, $165 – $290). Professionals spend time with you before so that they can tailor your facial to best suit your skin and lifestyle, with added booster serums designed to moisturize and repair skin. Any treatment that is over an hour will allow you to access the saltwater lap pool and fitness center, hot tub, sauna, eucalyptus steam room and green tea-infused vitality pool.
Miraj Hammam Spa by Caudalie Paris
Hammam was once known as the "silent doctor" and the spa is based on an authentic Turkish Hammam Spa. You'll find this spa located at the Shangri-La Hotel in the #GTA. It presents an exotic feeling without going overboard, so it truly is a unique spa experience. The spa offers traditional Hammam and Gommage treatments, including facials and body treatments in private rooms with names such as Casablanca and Marrakech.
The Hammam is large, but you will have it all to yourself. Treatment starts with a blast of high heat in the steam chamber, where you'll be left for 15 minutes as the temperature rises to 120 F. It's up to you how you want to spend that time. After that, you lie on a marble top as your aesthetician rubs eucalyptus black Moroccan soap and then thoroughly scrubs you with a kese (exfoliation glove). This is our favorite part of the process. You then rinse off in a cool shower to close the pores and rid yourself of the exfoliated skin (30 minutes, $135 – $145 depending on when you book). If you want even more, then you can add a mineral-rich clay body masque to your Hammam and Gommage treatment. When it's all said and done, you can relax in the dark wood lounge that blocks out light while you relax on large cushions with comfortable blankets.
Our staff hopes that you can find a little 'me-time' that you deserve in this thing we call life. We also invite you to visit your local Mercedes-Benz dealer in Brampton, where we dedicate ourselves to making this dealership experience the best you'll ever have. You can find all sorts of Mercedes-Benz vehicles here that are available to be discovered by you.