What To Expect From Mercedes-Benz Brampton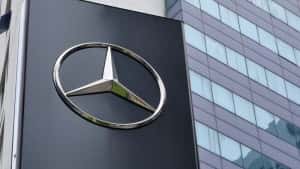 Over time, automobile dealerships have developed a distrustful reputation from the salesman all the way down to the service department. It is an unfortunate reality marred by stories you have heard from unsatisfied customers. As a result of this, many dread ever dealing with a dealership, whether it is to purchase a vehicle or service it. #MercedesBenzBrampton is out to change that reputation through hard work and care.
Making Good Service A Priority
Understanding that a dealership is much more than a place to buy or service a car is where we start. Our Brampton dealership wants you to enjoy your experience from the moment you step into our state of the industry showroom. Our staff protects the stellar reputation that Mercedes-Benz has developed and we want you to have that high quality experience that's expected from us.
New And Certified Preowned Mercedes-Benz Vehicles
Driving a Mercedes-Benz is an experience of its own, whether you are looking for a sedan or an SUV. The experience and performance is a result of precise German engineering that doesn't skimp on even the finest of details. When you buy a new or certified Mercedes-Benz from us, you'll be receiving the best warranties in the industry, allowing you a peace of mind while driving. Our service team is constantly trained throughout the year to adapt to the ever changing automobile climate. We give you the high level of care and maintenance your vehicle needs in order to have an extended life, keeping you happy.
MBB Leasing Options
Some customers prefer a Mercedes-Benz lease, and thankfully we are here to answer your call. Leasing a vehicle is worry-free ownership which provides a peace of mind. The ability to upgrade vehicles frequently is something that many customers desire and it is also fun to drive something new. If your lifestyle should change when you have children or they leave for college, a lease makes it easy to get the right vehicle!
Service You Can Trust
At Mercedes-Benz Brampton, we are committed to making your service experience as hassle free as possible. When you bring your vehicle in for service, we are upfront with the amount of time it will take to do it the right way. By only using Mercedes-Benz parts, we can restore your vehicle to its ideal condition.
We invite you down to Mercedes-Benz Brampton to experience all that we have to offer. We will make your experience a positive one to tell your friends, not a negative one. For more information, visit our website at www.mbBrampton.ca.
#MercedesBenzBrampton
#SilverStarBrampton
#MBBrampton
#MBB