Why A Mercedes-Benz Car is Perfect for Your Daily Commute from Brampton to Toronto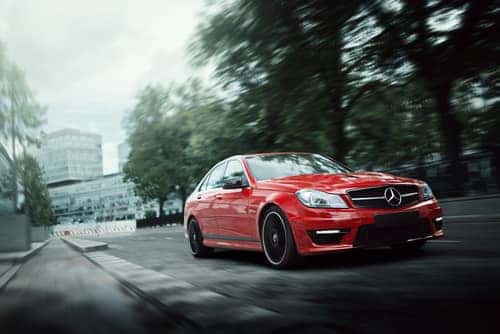 Daily commuting can become a tremendous headache if you have to travel for more than an hour through heavy traffic. The problems do not reduce if you have an uncomfortable and an unreliable car to do it. So if you are one of the people that are based in Brampton and has to commute to Toronto daily for work or some other business then you would understand these troubles.
However, there is now a solution for you and that solution is to get a perfect car for your daily commuting and that car comes with a three pointed star at the front and the name of the brand is Mercedes-Benz.
Why A Mercedes-Benz?
Why not? Mercedes-Benz is known around the world for its comfort, reliability and durability of the cars. Their cars are brilliantly engineered to provide you perfect driving experience every time you ride it.
Comfortable on the Road
Mercedes-Benz cars are known for their comfortable ride no matter what the road condition is. Although the road network between Brampton and Toronto is pretty smooth but it does have heavy traffic on the way usually, which can be very exhausting in a normal car.
However, if you drive a Mercedes-Benz you can say goodbye to being tired due to being stuck in traffic. The comfortable environment and seating positions in Mercedes-Benz car actually makes you more refreshed rather than getting tired.
Safety for Longer Routes
If you commute daily on incredibly long routes such as Brampton to Toronto or vice versa then there is a higher chance of an accident. You travel across many different traffic lights, streets and freeways and travel along many different types of drivers. Mercedes-Benz makes sure you travel safely on these complicated road networks with their ultra safe technology in the new cars.
Features like DISTRONIC® that keeps you and your car safe by sensing objects ahead and measuring the speed of the car. It senses the movement in real-time through a radar system and applies brakes on your car when in danger of a collision.
Many other features such as anti-drowsing sensor and Magic Body Control also ensure your safety on the road for longer routes.
Which Mercedes-Benz to Get?
The best cars from Mercedes-Benz you can get for your Brampton to Toronto commute are:
C Class
Mercedes-Benz C Class is the entry-level luxury car from the German automakers. But that doesn't mean it has anything less than its other siblings. It is often termed as a mini S Class due to many similar options it features from the flagship car.
GLE SUV
Mercedes-Benz GLE Class is a mid-size SUV which is a great choice for you long commute from Brampton to Toronto. It has immense space and exquisite comfort that will come handy in your daily travels.
Almost every Mercedes-Benz vehicle is perfect for your daily commute, you just have to choose your favorite of them all and go with. If you are a resident of Brampton then these wonderful cars are available at your local Mercedes-Benz dealer.