The Pros of Acquiring the Services of a Certified Mercedes-Benz Mechanic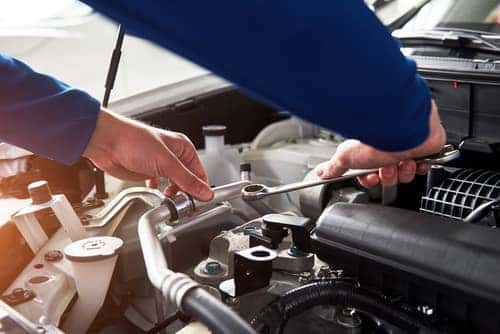 It doesn't matter whether you are driving a pre-owned or brand-new Mercedes-Benz, you must acquire the services of a certified Mercedes-Benz mechanic in Brampton. At Mercedes-Benz Brampton, our Certified Collision Center has complete knowledge for servicing and maintaining your Mercedes-Benz in the best condition. We only keep original Mercedes-Benz parts and have professionally trained and certified Mercedes-Benz technicians and mechanics.
If you are wondering what benefits you gain from acquiring the services of a certified Mercedes-Benz mechanic, here are some of them:
1.    World-Class Training
It doesn't matter what type or model or Mercedes-Benz you are driving, if you visit a certified Mercedes-Benz mechanic, you can achieve peace of mind, knowing that they have undergone world-class training. When you bring your Mercedes-Benz to our certified service center, your car will be handled by Original Equipment Manufacturer (OEM) Certified and factory-trained technicians.
Our mechanics have undergone stringent training for working on Mercedes-Benz vehicles, and have knowledge of the latest auto repair methods.
2.    Genuine Parts
Apart from exceptional training, our certified mechanics only work with genuine Mercedes-Benz parts, so you don't have to worry about us replacing an original part with an aftermarket component. At Mercedes-Benz Brampton, we know the role genuine parts can play, and what impact they have on the performance of your car.
3.    Cost Savings
One of the best reasons to acquire the services of certified Mercedes-Benz mechanics is the incredible cost-savings you can enjoy. Taking your Mercedes-Benz to another service center will mean they will charge you more money for replacing original car parts and fixing minor issues. You don't have to worry about that at Mercedes-Benz Brampton, since are a licensed Mercedes-Benz service center and dealership, with access to genuine parts and fully trained mechanics.
4.    Regular Maintenance
If it has been a long time since you took your Mercedes-Benz for scheduled maintenance, you shouldn't waste another second and drive your car to Mercedes-Benz Brampton. We recommend regular maintenance, even if your car hasn't been in an accident or hasn't shown any irregularities. The best thing about regular maintenance is that it allows our mechanics to pick up minor problems early before they turn into major issues that are expensive.
5.    Schedule an Appointment
At Mercedes-Benz Brampton, we recognize the value of time and understand that people have busy schedules that prevent them from taking their car to service centers. That is why we offer every Mercedes-Benz driver in Brampton with the option of scheduling their appointments weeks in advance. This is done through our Premier Express service, which allows all Mercedes-Benz drivers in Brampton to come into our service center for preventive maintenance.
Whether your Mercedes-Benz requires major repairs or needs fixing for minor dings, you can count on the certified Mercedes-Benz mechanics at Mercedes-Benz Brampton to provide you with exemplary services at affordable rates. Get in touch with our service center today to schedule your appointment.