Experiencing Brampton: Exploring the City in a Mercedes-Benz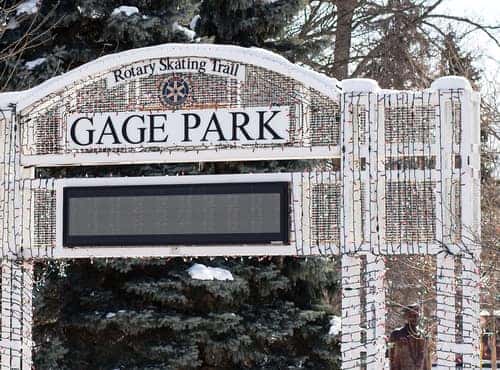 Brampton is one of the best cities to visit in Canada, and is known as the 'Flower Town of Canada'. At Mercedes-Benz Brampton, we were discussing how Brampton is one of the fastest growing cities, yet isn't recognised as a tourist destination. We aim to rectify that because there are so many exciting things to do and see in this wonderful city. If you want to explore Brampton and all that it has to offer, the best way to do it is by being seated in the comfort of a luxury Mercedes-Benz.
So, what has Brampton got to offer? Here are some of the best things to do in Brampton:
1. Visit to Gage Park
Gage Park has been open since 1903, and is the oldest park in Brampton. It is famous for the circular walkway that is transformed into a skating rink during the winter. Gage Park is stunning, and has features like children's play area, wading pool, floral gardens, large trees, gazeboes, and fountains. There are also free evening concerts hosted here.
If you are visiting during winter, then you can in-line skate, cycle, or job along the trail and you can even rent ice skates onsite.
2. Appreciating Art
Brampton also has lots of museums and galleries celebrating the finest art in the world. The Peel Art Gallery, Museum, and Archives (PAMA) is an archives center, a museum, and a gallery all rolled into one. The art gallery is divided into two areas, where one area is for exhibitions, and the other hosts its permanent art collection.
There are over 4,000 art pieces on display in the archives center, with most of them created by Bramptonians. The museum section houses over 12,000 artefacts, some of which date from 4,000 BC!
3. Day Trip to the 'Village in the City'
A visit to Brampton, Ontario is never complete without taking a day trip to the 'Village in the City', known as Streetsville. It is located in Mississauga, a neighbouring city, and has a small-village vibe throughout. It has quaint little parks, bistros and local shops in a tight-knit community, and there are a lot of historic buildings to check out, some of which date back to the 1800s. Must visit areas here include the Franklin House, Montreal House, and Timothy Street Home.
4. Become a Beer Connoisseur
You can also check out craft beer from all over Ontario by visiting the Georgetown Craft Beer Festival, which is held once a year on the third Saturday of September. It is an all-day event held in Georgetown, a nearby town and offers you the chance to try out the best local beers of Ontario. There are gourmet food trucks, and live music as well to go along with the beers that flow all day.
Travel in Style with Mercedes-Benz Brampton
If you plan to experience Brampton in all its glory, you need to travel in style with a certified, pre-owned or new Mercedes-Benz from Mercedes-Benz Brampton. We are the #1 Mercedes-Benz Ontario dealer, and the complete line-up of Mercedes cars, which are perfect for going to a special event, festival, dinner, or concert in Brampton. Come to our dealership and experience world-class service.